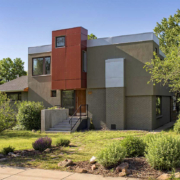 We interviewed several local realtors, before meeting Leyla Steele at an Open House. We knew we wanted someone who lived locally in Newlands, had a thorough knowledge of the area and strong negotiation skills. Leyla and Zach constantly met or exceeded our expectations, and we would have no hesitation in recommending them.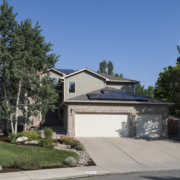 Leyla and Zach have not only the ability to get all of the tangibles right in the process, but they also have an amazing knack for the intangibles. They have a great understanding of our segment of the market and the higher value market segments and are experts at education and communication. Leyla was in constant contact with us even when both she and we were on respective vacations during the process. They were excellent at helping us through contracting and the various processes involved with getting to the closing. We highly recommend Leyla, Zach, and their helper Jennifer Lampert.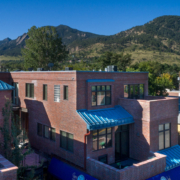 Leyla and Zach and their support staff are an amazing team. They worked together very well in assisting us with the sale of our condo. Their knowledge of the market was invaluable for us in selling and buying real estate in an unusual market such as Boulder. It is wonderful to be able to work with such trustworthy and hardworking people knowing they will always do what is best for their clients.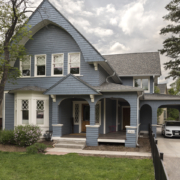 Working with Zach was effortless. I hired him based the reputation he's built in Boulder over many years and it's obvious why people speak so highly of him. He is everything you want in an agent (dedicated, knowledgeable, calm + controlled, discreet) and nothing you don't (dishonest, dramatic, unethical). He's really a cut above the rest, and I'll happily work with him again as well as refer him out to my network.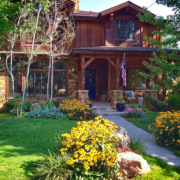 Zach and Leyla are awesome! We thoroughly enjoyed working with them on the sale of our house. They know the Boulder market as well as any other broker and were great partners in helping us assess our particular situation. They helped us sort out when to list, as well as how we should position the house and think about pricing. They were great at identifying and targeting the best potential buyers. They work efficiently and didn't waste our time. We always felt that their advice and perspective was spot-on. We couldn't have asked for a better team to represent us.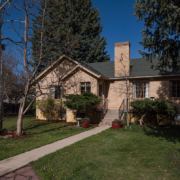 Zach and Leyla a rare and incredible team, a true pleasure to work with. In fact, they made me feel like a member of the team every step of the way. No matter what the need, question or idea, they were always there. Their knowledge and expertise is spot on and I was proud to have their sign in my yard. They brought continual showings and I am pleased with every aspect of our relationship from the beginning meeting to the perfect sale!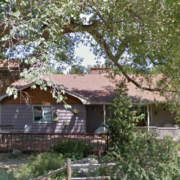 Zach and Leyla are the best! They helped us through every step of this process and were incredibly knowledgeable about the Boulder market, where so many properties are sold without being listed.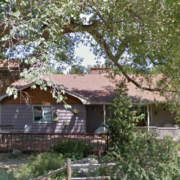 After living 40 years in our home, Leyla Steele and Zach Zeldner made the sale as easy and as painless as physically possible – fast, efficient and a great price.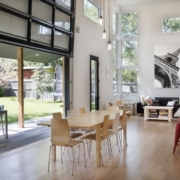 Zach Zeldner is an excellent realtor and I highly recommend working with him. In 2017 we sold and purchased residential properties in Boulder with Zach: he sold our custom-built home in North Boulder for top-dollar and helped us find and purchase a very specific type of property/lot in Boulder on which to build our dream house. He is a terrific negotiator, reliable, supportive and has a pulse on the Boulder market.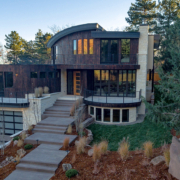 My experience with Leyla and Zach has been nothing short of excellent. I recommend them without hesitation based on their deep experience in the Boulder market, their strong communication skills and the high level of integrity they demonstrate throughout the sales process. They recognized that our home had far superior construction and design relative to others in the marketplace, priced it to reflect this and identified buyers who valued its quality. Their hard work and dedication allowed us to achieve a superior outcome to what other realtors had expressed we could achieve. One realtor (who we did not choose) later told us – "you are in great hands with Leyla and Zach." Leyla and Zach have the respect of fellow realtors in the community and they capitalize on their strong network to ensure that all potential/qualified buyers see your home. Strong showings lead to successful results; as it did in our case.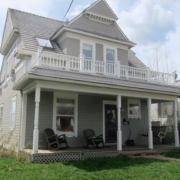 We couldn't have asked for a better experience with Zach and Leyla. They know the area, were very responsive, and we ended up getting a house for well under the asking price with their help.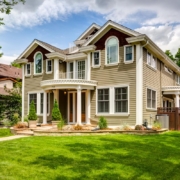 Zach was amazing in every detail of the listing and sale of my home. His responsiveness to the multiple issues that are involved with high-end transactions was impeccable. I cannot say how much his experience paid off in the sale of my home. Simply put … the best realtors in Boulder!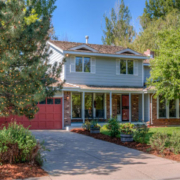 Leyla and Zach were really fun to work with – they are both knowledgeable and honest – I liked them a lot – amazing with both buying a new home and selling our old one – great listeners – great negotiators – highly recommend them.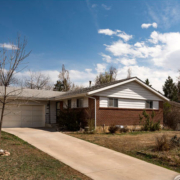 Zach and Leyla were outstanding! I highly recommend them if you are searching for a home in Boulder. They have a very intimate knowledge of the market and the nuances by neighborhood. I was also impressed by their thoroughness and professional approach to home buying. Even though they have multiple clients at once, they are checking in regularly to make sure you know they are continually searching the market for good properties to meet your requirements. This is my third home purchased and Zach and Leyla were by far the best!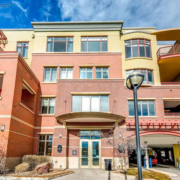 An Agent with an Edge–Highly Recommended We had been looking unsuccessfully for nearly a year for a condo that met our very specific requirements. Within a couple of weeks of engaging Zach, he found not one but two condos that worked for us–one of which we ended up buying. In both cases, he found these condos before they were listed! We were also impressed that Zach continued to show us places that were a match even after he had found one that we were ready to bid on. In fact, it was the second match he found for us that was the one we decided to buy.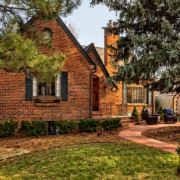 Leyla and Zach put a plan in place and sold our house in less than a week at full price. We had two offers. They kept us informed via phone, text and emails – and were quick to follow up with any questions we had. It was the most enjoyable house sale we ever had (and I think this was number 8) – I would highly recommend Zach and Leyla.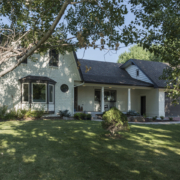 We've worked with Zach on two home purchases and one fairly complex sale, and could not be happier with the experience. He is incredibly knowledgeable, extremely responsive, and very attuned to his clients' real estate goals. We highly recommend Zach and Leyla to anyone looking to buy or sell a home in the Boulder/Denver area.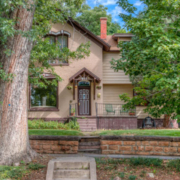 We've loved working with Zach and Leyla on both the buying and selling sides. Their main goal is not just to sell a house but to help you find your home. It can be a confusing process but they are very proactive in making sure that you know exactly what is going…at no time have I ever had to wonder what the next step is, or what was going on, as they kept us in the loop on all aspects. Their knowledge of what is happening in the market locally (and what the past markets have looked like) is really helpful for making decisions based on location, and pricing. I wouldn't recommend anyone but them!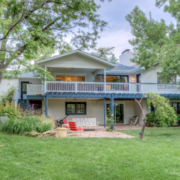 I would definitely recommend Leyla and Zach to any of my friends. We have worked with this duo team on 3 different real estate transactions as buyers and sellers. Throughout the entire transaction process, both Leyla and Zach gave us honest comments and patiently and thoroughly explained to us the process of home buying and selling. They are both very responsive, friendly, and knowledgeable about the Boulder real estate market. They are extremely well connected and often have property leads prior to properties listing on the MLS, giving their buyers strategic advantage. We could not have gone through this process as well if it hadn't been for their knowledge of the market and their deep insights. You cannot go wrong with Zach and Leyla.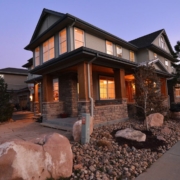 I could not possibly be more impressed with Leyla and Zach's performance with the sale of our $1M+ home. From start to finish they handled us with expert guidance and absolute professionalism. They stayed on top of every last detail so I didn't have to worry about anything falling thru the  cracks. If you are looking to buy/sell a high-end home in Boulder, these two are literally the best in the business.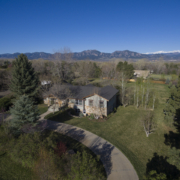 Leyla and Zach listed our high-end home and sold it at a price that exceeded our expectations in record time.  They were totally professional, and communicated with us at every step of the process from listing to closing. I highly recommend them!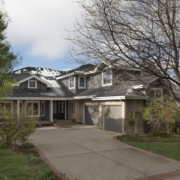 Our experience working with Zach and Leyla could not have been better. We are new to Boulder and were so happy to be working with such a knowledgable and trustworthy team. They were incredibly responsive to all our calls and texts, at any time of day and on weekends as well. They made the whole process of looking and then purchasing a home very pleasant and easy. We would highly recommend them to anyone looking for a real estate broker.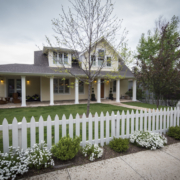 Leyla and Zach are the ultimate professionals in real estate. They always carry themselves in a very professional manner and handle all the details of the process in the most patient and understanding way. They have helped us with buying and selling homes and we would only use them in the future. I trust this team fully!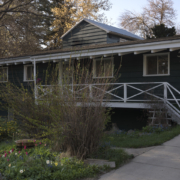 I was pleased that everything about marketing and selling this house was handled with such skill, diplomacy and professionalism. I had a smooth experience, my questions were always addressed promptly, and everyone was very gracious about explaining terms and legal statements I needed clarification about in order to understand the documents, what was needed and when showings were to take place. Leyla and Zachary started by explaining their philosophy, which is so ethical and above board that I knew I made the right choice choosing them as our realtors, and that our beloved family home was in good hands.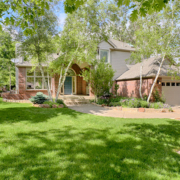 I can't say enough positive things about our experience working with Zach & Leyla as we searched to purchase a home during our recent relocation to Boulder from Southern California. They are experts in the area, we're incredibly responsive, accommodating, and helped make appropriate introductions post-closing. We were initially introduced to Zach and Leyla via friends who used their services and recommended them to us. We would be glad to do the same to any of our friends moving to the area.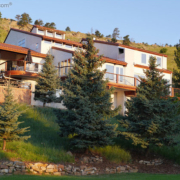 It has been a fantastic buying experience. From the start, they took time to listen and understand our needs and helped us shaping our search. When we came to Boulder, Leyla spent great quality time to explain how it works and again helped to narrow down. In one weekend, we visited plenty of houses and we found the one. During the entire negotiation and also during closing time, Leyla has been very supportive and helpful. I will highly recommend them.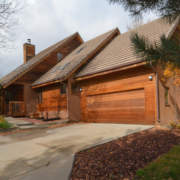 Leyla is an outstanding agent. She has an excetional understanding of the Boulder real estate market and works to meet the unique needs of her buyer in this challenging market. Leyla and her team are very detail oriented and support their client in all aspects of the home search and purchase  process. In addition to helping her clients find the right property , she continues to support her clients post-transaction with resources for renovation, design, etc. I highly recommend Leyla.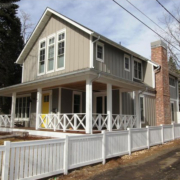 Zach and Leyla assisted our family in finding a house that was under construction, negotiating to buy the property while under construction, dealing with any issues with the builder during the construction process, getting the purchased closed, as well as the punch list items.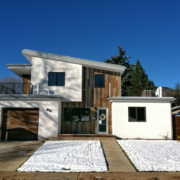 There are no better realtors than Leyla and Zach, particularly in this low inventory, high-demand market. They were recommended to us by colleagues, but they blew all (very high) expectations we had out of the water!
We were initially struck by their professionalism and depth of knowledge of the   Boulder market. We gave them our "wants" list, and it only took showing us a handful of houses before they knew what we wanted more than we did. At that point, we ended up liking the houses that they wanted us to see more than the ones we picked out online that we wanted to see.
Their responsiveness is second to none, despite being incredibly busy people.  My husband and I are both super busy professionals attached to our devices (as are Leyla and Zach!), and their responsiveness (within minutes most times!) to email was critical and oh-so appreciated throughout the process.
They have the most incredible network, and found us a stunning rebuilt home that wasn't on the market yet. We're convinced we never would have gotten it without Leyla and Zach because it undoubtedly would have been swooped up by another buyer or bid up.
They continued to wow us even after finding the house. They carefully negotiated terms of our deal, gave us advice and answered our endless questions, and constantly followed up with us via email, phone, and text. They arranged everything from inspections, follow-up appointments with specialist trades, and communicated with us and the seller throughout. We never, ever were left wondering where we stood. The house wasn't progressing as quickly as our closing date was approaching, but Leyla and Zach were still able to make miracles happen and get us closed on time.
In short, they live up to their superhero-sounding names. This market is really, really challenging. You likely can't navigate it successfully without the best of the best realtors. We've recommended them to multiple friends and coworkers, who all share the same opinion. Do yourself a favor and reach out to them as soon as you're considering buying or selling in Boulder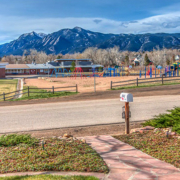 We were extremely pleased with the insight, professionalism, and expertise that we received from Leyla Steele and Zach Zeldner in purchasing a home in Boulder.  We recently moved from the East Coast, and we had little understanding regarding the Boulder real estate market.  Leyla and Zack were   instrumental in finding the right home in the right neighborhood for our family.  I would strongly recommend Leyla and Zack to anyone buying or selling a home in Boulder.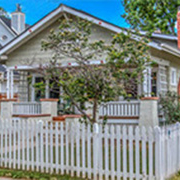 Zach came highly recommended by a close friend and did not disappoint. We were immediately on the same page regarding pricing and negotiation; Zach took lead and within and our offer was accepted. His team kicked in immediately and were incredibly helpful throughout, especially Jenny. When we had to switch mortgage brokers, Zach was there to seamlessly keep Closing process on target. Since Closing, Zach has reached out twice to make sure everything is going smoothly with the house. Overall, it was a fantastic experience. Thanks Zach!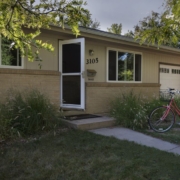 Leyla and Zach are absolutely amazing to work with. No one rivals their dedication to their clients, along with their local knowledge  and overall expertise. I highly recommend Leyla and Zach for anyone looking to purchase and/or sell a home in the Boulder or surrounding area.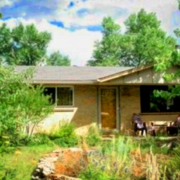 They helped me navigate a purchase and a successful sale a few years later. Strategists with a thorough knowledge of their market and a lot of patience. A power team!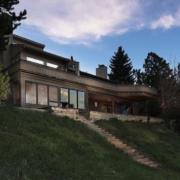 If you want to sell your house for the highest price possible, go directly, do not pass go, to Leyla Steele and Zach Zeldner. I obtained several estimates from brokers of what they thought they could sell my house for. Leyla and Zach sold it for 20% higher, a price I hadn't dreamed of. They guided me through the staging and de-cluttering process, then invited buyers they knew were looking for a house like mine to see it, and one made an offer that was so excellent, we went under contract without ever listing the house on the market. They are also terrific at helping you find the exact place you're looking to buy. They are simply the best agents I have ever worked with.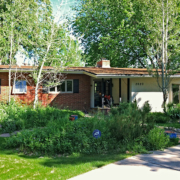 We've worked with Leyla and Zach twice now. The first time was a few years ago as buyers in a difficult short sale transaction. They worked tirelessly to secure an early showing, explain our options, and provide us with timely and informative updates as we moved through the processs. The second time was just recently as sellers. Again, Leyla and Zach did a magnificent job. Their team created an impressive set of marketing materials and positioned the property for a series of showings as soon as it hit the market, followed by a quick sale at a great price. No team knows this market better or works harder than Leyla and Zach. We'd use them again and again. Their level of professionalism and the personal care they take with every aspect of the real estate market is bar none the finest out there.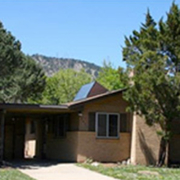 Prior to meeting Zach and Lelya, we considered going through the home buying process without a buy-side agent, thinking we could handle the majority of the offer and closing process ourselves. After a frustrating process with one home that we lost to a higher bidder, we decided to start working with Zach and Leyla. It was one of the best decision we ever made. We feel very sure that we were able to buy our house at the price that we did because Leyla and Zach are so good at what they do. Through our month long closing process, Zach and Leyla stayed on top of every detail and made the process organized and streamlined for us. We always felt informed and on top of the process because of them and their awesome staff. They have such an incredible wealth of knowledge and provided a number of great recommendations on everything from inspectors to mortgage brokers to architects and builders. They are both wonderful people and we greatly enjoyed working with them. We would highly recommend them to anyone looking to buy or sell their home – we will certainly look to them again the next were in the market!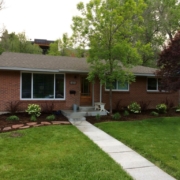 Over the past two years we have sold two and bought two homes in Boulder, all with Zach and Leyla. They are exacting real estate professionals, guiding us though every step of the process, tailoring their support to our specific needs. The sale of our most recent home was flawless – helpful advice prior to listing, fantastic marketing of our home and its unique attributes, and the guidance we needed as novice sellers during contracting and close. Our purchases were just as smooth – for our most recent purchase, Zach and Leyla got us under contract three days after list in a competitive, multi-offer situation, and for a subsequent purchase, guided us through a complex and challenging off-market transaction. We look forward to working with Zach and Leyla again in the future and would definitely recommend their team to those looking for expert guidance in an active and competitive market.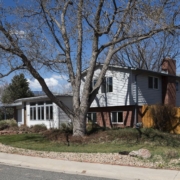 My experience selling my home with Leyla and Zach exceeded my expectations. This is a great market for sellers, but the process was incredibly smooth and the outcome better than what I hoped for.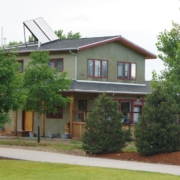 I've had very good results selling two different properties and buying one with Zack and Leyla. Professional, responsive and very pleasant to work with. Highly recommended.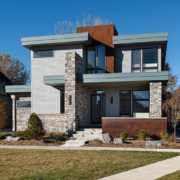 Leyla and Zach stand out in terms of the quality of their service, attention to detail, and active support of both short and long term goals relative to personal real estate requirements. I think of them more as my long term real estate advisors rather than mere agents. If you want an enduring, meaningful, real estate partnership then I highly recommend calling Leyla and Zach.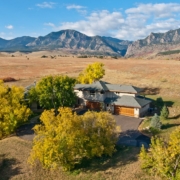 Leyla Steele and Zach Zeldner are a powerful real estate team. They are smart, professional, effective and fun! We listed our home with them and were impressed with their listening skills, knowledge of the market and marketing efforts. From our first interactions to the closing, we felt we were in expert hands and appreciated their guidance and integrity. Leyla and Zach have an impressive track record and our experience showed us why, they are exemplary real estate partners.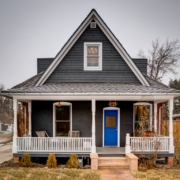 We have purchased two homes and sold one with Leyla and Zach in the past 3 years. They are the most professional, responsive real estate team in Boulder. Amazing knowledge of the market and great resource for everyone you need to know. Best of all they have become our friends! We highly recommend Leyla and Zach.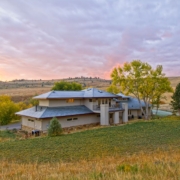 Zach and Leyla are true experts in the Boulder County high end market. We felt valued and prioritized, which provided a calmness to our buying experience. Our decision was complex and yet we never felt rushed and were provided sound perspectives at each juncture. They are highly objective and were able establish genuine trust on both sides of the table once we entered the transaction phase. The closing was a breeze thanks to their competent support team. We highly recommend Zach and Leyla.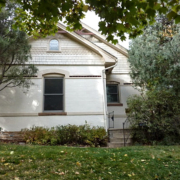 Zach and Leyla are two of the most competent relators we have worked with. Their local knowledge and expertise allowed us to navigate the market with ease and find our house in a matter of months (not easy in Boulder). I cannot speak more highly of these two and they should be at the top of your list if considering a relator in the area.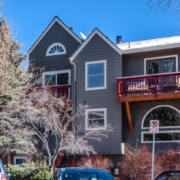 Zach was great to work with. After our first meeting, he listened carefully to what I was looking for and him and his team immediately came to me with several properties to view, all which were viable options. Zach was extremely responsive and knowledgable about the market. He is a strong negotiator and always had my best interest in mind. Him and his team helped every step of the way through close to help me understand all the documents, deadlines and and next steps to becoming a homeowner. There was never too many questions and I was always treated in a friendly and respectful manner. I highly recommend Zach and Leyla to represent your home or help you find your dream place to live!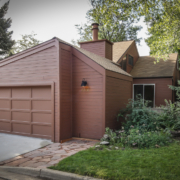 Leyla and Zach are masters of their trade with a pulse on the market. Their integrity is second to none in their field. I have bought and sold over 10 homes in three states and must say Lelya and Zach are two of the best Realtors I have used over the past 30 years. I can highly recommend their services!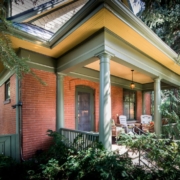 Zach first impressed me so much at a local home showing, that although I had a verbal prior commitment with another agent, after meeting him and Leyla at my home, I immediately understood the difference the listing agent can make in the home's sale. All the marketing materials were handled expertly, aesthetically and astutely by Leyla and her fabulous partner Mark and the technical details of contracts were always brought closely to my attention by Zach's discerning business acumen. From listing to contract went quickly — around six weeks for a unique high end home, and was bearable because of their skills and demeanor.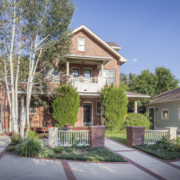 I have sold and purchased more than 10 homes over the years and I would place Leyla, Zach and their entire team at the very top of all realtors that I have done business with. I could not offer a higher recommendation.
In my situation, we were selling a high end home that needed to be marketed properly to appeal to the correct buyer. Leyla and Zach came with a plan, an executional timeline and a very specific follow up process. They offered guidance on everything from pricing, to staging and were extremely detail oriented prior to listing our home. They are very aware that you only get to come onto the market as a new listing once and that you have to do it right.
I would really call Leyla and Zach a "full service real estate consulting team". By this I mean that they understand the market, the tools to use and they coach you all throughout the entire process in a very professional manner. They don't just accept your listing, shoot some pictures and walk away. They actively participate in all parts of the process, scrutinize all aspects of the listing, tell you ways to maximize your price and minimize your time, and give you very specific feedback after each showing.
I HIGHLY recommend Leyla and Zach.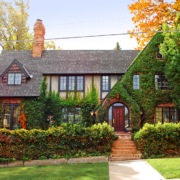 My experience with Leyla & Zach has been the single best broker experience I have ever had. From our first meeting, it was clear that they were solely focused on finding us the property we wanted based all of our needs and parameters. They did a wonderful job of understanding exactly our tastes/style and finding properties that matched our criteria – even finding off-market properties for us. This is only one example of their fantastic market knowledge.
All interactions and meetings were thoughtful and fantastically prepared. There was not a wasted moment. They are consummate professionals with a laser focus on the details while not losing sight of the goal. They even had the ability to anticipate our needs before we even became aware of the need!
Their efficiency through the process – from property visits through closing – was extremely impressive. They definitely went above and beyond in introducing us to contractors and even helping us vet them for a renovation project. Leyla and Zach's negotiation skills allowed us to get the best possible deal for our new home which helped us get a head start on those renovations!
Leyla and Zach made the process of finding and buying a new home more enjoyable than I could have imagined. I give them my highest praises and recommendation.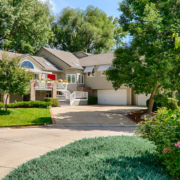 Zach and Leyla were fantastic to work with in sourcing our dream home in Boulder. Not only did they deliver on the variety we asked to consider, but during the buying cycle and after they provided incredible value add in knowing resources to contact for inspection, painting, hardwoods, landscape …
I consider Zach a friend at this pt and have referred him to friends as well. I wouldn't consider using anyone else in the future.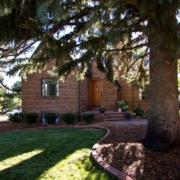 Zach Zeldner and his partner Leyla Steele provided us with superior service in buying our home and selling our previous home a year ago. All of our goals were clearly understood and executed against in a timely, professional and successful manner. We sold our house for our desired price in a matter of days, and negotiated a successful purchase of our current home for a very impressive price. Zach and Leyla guided us through the entire process by providing sound advise based on years of experience. I have recommended them to personal friends and colleagues and would be pleased to use their services in future real estate transactions.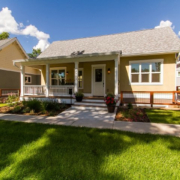 Leyla and Zach are an amazing real estate team with unsurpassed knowledge of the Boulder housing market. We have purchased 2 homes in Boulder using Leyla and Zach's expertise. They were able to make the purchasing experience less intimidating and time consuming since both of our transactions had to be managed remotely while out of town. Their professionalism, honesty, quick response, and attention to detail were critical factors in our decisions for these home purchases. Leyla and Zach will make certain they find a great solution to your real estate needs. Thank you Leyla and Zach for your continued efforts and assistance!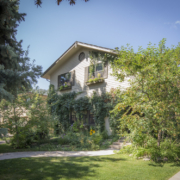 My experience with Leyla and Zach was like a real estate fantasy. They immediately understood what I had created with my property, and were able to find the perfect buyer who understood that as well. They made the tediousness of the transaction utterly benign, for which I was very grateful, and they knew how and where to price my home, so that it sold within 8 days of being on the market. I am deeply impressed with the capacity, professionalism and commitment of these two people, and can't recommend them highly enough to sell your home.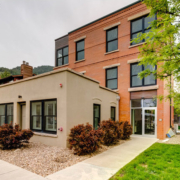 Zach Zeldner helped both my mother and I find our two homes in Boulder this summer. He is super-knowledgeable about this highly competitive marketplace, is very professional and negotiates effectively so that his clients can arrive at the best purchase price. I'm glad my mother and I had a realtor who knows the Boulder marketplace so thoroughly.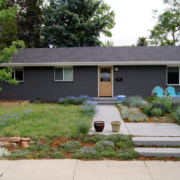 Zach is the consummate professional. He has an exceptional understanding of the market. My wife and I have both bought and sold with Zach as our agent with each experience a greater success than the last. We highly recommend Zach.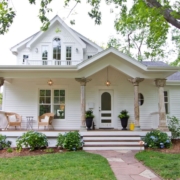 Leyla and Zach were amazing to work with and we will absolutely hire them again when the time comes. They listed and sold our house in the Newlands (Boulder) in 2012. We received 3 offers immediately and they were all over asking price and all full cash offers.
In 2013 they showed us many houses until we found the perfect house for our family. They are very knowledgable, detailed-oriented, responsive, and excellent negotiators. Great people, great realtors.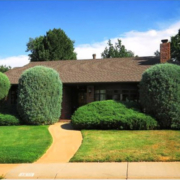 Working with Zach to find our new home was a pleasure. He has extensive, deep knowledge of the local market, listened to our needs, gave us good advice and kept on top of the entire process from start to finish. Leyla and Zach both provided us with numerous contacts to assist with the renovation of our new home. Their recommendations have proved invaluable to us and made the whole process much easier.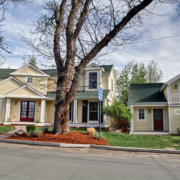 Leyla and Zach are a phenomenal, knowledgeable, fun, and hugely dynamic duo. We decided to move from Brooklyn to Boulder last spring and met Leyla and Zach through a trusted friend. Working with them was the single smartest move we've made since coming to the area. Their knowledge of the local market was comprehensive and highly analytical. They know all of the properties, all of the backstories, and are able to clearly articulate why certain properties represent compelling opportunities while others fall short. Leyla and Zach are tremendous listeners and translators, always offering a steady (and steadying) hand. They helped us crystallize what we were looking for, identify our dream home, and work through all of the strategic, tactical, and emotional ups and downs that we experienced as first-time homebuyers.
Going into the negotiation process, it was incredibly comforting to know that we had Leyla and Zach on our side. Leyla's attitude immediately shifted from "I will find you a house that you will love" to "I will get you this house at an awesome price." She delivered on both counts. Equally important, Leyla and Zach have checked in with us time and again since our closing, welcoming us to the area and always offering to lend a hand. During the recent flooding here in Boulder, Leyla's was the first call we received to make sure that we were OK; later that day we ran into Leyla on the street as she braved the storm to help another client, also new to town.
We can't recommend Leyla and Zach highly enough and would be happy to serve as references for anyone looking to learn more about what it's like to work with them. These two are the best in Boulder.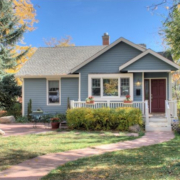 Leyla completely redefines excellence in serving her clients. As a busy professional trying to land the perfect home from out-of-state, we were looking for someone local to be our eyes and ears. The amazing thing about Leyla is that she not only has her pulse on the local market like no other, but she also is incredible in her ability to be responsive and focused on client needs as though she had no other clients. I am suspicious that she has a few clones out there working in tandem – I am simply not sure how one woman can be this good. She does have a business partner, Zach, and I did interact with him a few times when Leyla was out of town for a few days. He is very good as well and they seem to complement each other well.
I did contact other realtors in the Boulder area but was unimpressed by their delayed responses to queries. When I inquired about properties it would take a few days to return a phone call or email. They would put me on an email list with my MLS criteria and send biweekly market updates but they wouldn't personally check in. Leyla was completely the opposite. In fact, I am not sure she sleeps. But despite her obvious commitment to her work, she seems well-adjusted, vibrant, and relaxed. I think this is likely because she's so genuinely passionate about what she does – she seems to LOVE her work, and it shows. She has been both my life coach and sounding board through this process and I cannot recommend her highly enough.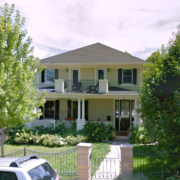 As we decided to settle in Boulder we looked high and low for the right leadership and guidance in how, where and what we should do. Zach and Leyla listened to us and came back to us with a calm, guided strategy to not rush but instead wait and be opportunistic. We fortunately were brought a house that was not on the market but the owners were planning in the near future. Zach and Leyla got ahead of the listing, negotiated a fair price and made it happen. Latest comp four months later is under contract over 20% where we bought and we have our dream house to raise our family in–not a bad 2014.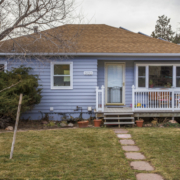 Leyla and Zach were thorough, imaginative, careful, and knowledgeable. They listened to what I wanted and found me the perfect property, which wasn't even on the market yet. They were always available for my abundance of questions. I never felt rushed. It was a pleasure to work with them and their associate Amanda.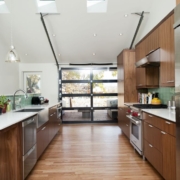 Zach's work ethic, forward-thinking approach to Real Estate, and personal integrity has been invaluable to us in each Real Estate transaction we've been involved with in the past five years.  He invariably demonstrates vision and passion for his work and for his clients.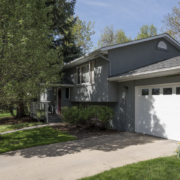 We liked being able to complete and sign all the documentation on-line. Furthermore, they were very responsive and helpful by phone, e-mail, and when necessary in person. They provided back-up plans even after a contract was signed.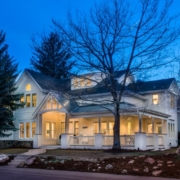 Thanks for being amazing through this whole process. Jennifer and I often remark to each other, and to anybody who will listen, that you
guys have been the best agents we have worked with by a very very large margin. You truly go above and beyond. We will certainly use
you for any real estate needs we have in the future and will make sure that anybody we know uses you as well. Please feel free to use us as
a very enthusiastic reference.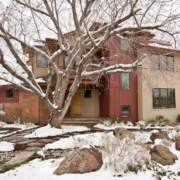 Leyla Steele did a superb job selling my house.  She was proactive in gathering complete information so that she could point out the unique, sometimes hidden, strengths of the house.  She was appropriately aggressive in executing her plan.  And, she found the buyer-someone not working with an agent who was looking at another property.  All this happened quickly.  You just can't ask for any more than that!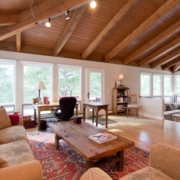 Consumate professionalism, a joy to work with–and outstanding results. These are the words that come to mind when I think about the successful sale of my home in Spring 2013. Leyla and Zach covered ALL the bases, anticipating and addressing every possible detail and promptly responding to my every inquiry or concern. They were always polite, easy going, and ready with fresh inspiration and a good sense of humor. They supported me to set the price I desired when other professionals might have tried to tamp down my expectations. When multiple offers arrived a week or so after the listing, they deftly handled a competitive bidding situation and saw the sale through to a happy conclusion. I could not be happier. Here's my advice to any potential client: Listen to carefully to what these professionals have to say: they know their business!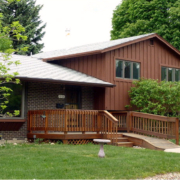 Leyla has an intimate knowledge of Boulder and its varied neighborhoods. She got to know my wife and I and intuitively grasped what kind of home and neighborhood we would like. As "long distance" clients for several months she helped educate us as to the local market and inventory via daily web links and updates such that when we arrived in town, over the course of three whilrwind days she helped us narrow down our choices to four. Leyla introduced us to Boulder's Planning Department and helped us understand local zoning and building codes. She knew we were prepared to do some work so ultimately we settled on a home in a great location but which needs some significant work to be our "retirement". What we thought would be a simple home buying process (as we've done this multiple times eleswhere) became a maze of legal and seller's family issues involving an estate sale and circuitous ownership. Through it all, Leyla was a "rock" calming us and navigating multiple parties. After the deal closed though, she was not done. She helped as again now as out of area homeowners with multiple matters up to and including some rental arrangements. Leyla's been great to work with and having worked with residential realtors across the country and through multiple family relocations, we feel we're a pretty good judge of expertise. She's the best!
Leyla Steele is the kindest, most thoughtful, best-informed real estate agent I've met in the course of a 20-year span of buying and selling properties in different markets. Leyla knows Boulder extremely well, and she understands the values and the dynamics of micro-markets within Boulder as well or better than anyone. But what's most impressive about her is her extraordinary commitment to her field. She takes her role seriously, works tirelessly on behalf of her much-valued clients, and is willing at the drop of a hat to show a property regardless of the other life commitments we all have. She will make time. She will also not waste yours. She will be genuinely interested in pairing a list of prospective homes with a specific buyer's needs, and frankly she does much the same as a listing agent — ferreting out buyers through her extensive network in this community. Leyla is not only sharp in general, but she forces herself to remain extremely well-informed. She does exhaustive research on opportunities, and her stories of visiting the property tax records to uncover important details are numerous. Finally, Leyla is kind and funny. She has the highest integrity, and makes it a pleasure to go through the often-stressful process of home buying and selling. She gets it.
— Sue
Leyla Steele of Pedal to Properties is phenomenal. My wife and I have never known another real estate agent as wholeheartedly dedicated to her clients as Leyla, and we've only rarely known a professional in any field–medicine, education, law, you name it–as devoted to the people in his or her care as Leyla is. Starting a year before we moved to Boulder, Leyla briefed us on every possible house in our price range and desired neighborhood, typically even before the house came on the market. Once when she found a promising house that was a little too small for us, she made a trip to the city planning department (even before she had told us about the house) to learn what the regulations were for adding on, just in case we wanted to know. When the right house didn't turn up after a year of looking, Leyla arranged the perfect rental for us, offered to give us furniture until we got our own, and lined up sub-letters for when we were out of town–all for free. She was so dedicated to us that we sometimes felt as if we were her only clients (we weren't by a long shot), and she did all of this even though our price range was definitely at the lower end for her clients. In the end, Leyla helped us buy our dream house for less than we originally thought we would have to pay, and she smoothly shepherded us through tense negotiations with a difficult seller. Five stars? Leyla deserves ten at least.
— Steve and Jennifer
My wife and I interviewed several agents to represent the sale of our house. Leyla presented the most complete and well thought out plan.
She clearly identified and could succinctly articulate the unique and special features of our house. As a result, in a tough market for homes priced in excess of $1MM, when houses have been on the market for over a year, we received an offer in 2 weeks and received 97% of our asking price. An amazing feat by an amazing agent.
— Marty
My husband and I have worked with over a dozen realtors in our lifetime, many of whom we have loved. However, we can honestly say that Leyla and Zach bring a level of service, professionalism, knowledge and calm that is simply unmatched. Rather than taking the easy path, they clearly put us and our needs first, and were exceptional advocates during the negotiation process. We never felt pressure to make uncomfortable decisions–instead, Leyla and Zach were always clear that they would support us, and that we needed to feel good about our new home, even if that meant walking away from our purchase. They have a deep understanding of the Boulder market and provided full-service support that included help with financing and renovation planning and estimates. Simply put, they are the most on-top-of-it team we have worked with. We recommend them unconditionally."
— Ineke
I've known Leyla for years and all she engages in she excels. Be it big business, non-profits, community building, neighborhood informals or the healing arts.
She finds out all she can about something and puts her whole heart into the task. When people ask me about Leyla, I tell them this: "Leyla could run a small country by mid-morning and continue her day as a Mom. No one sees the magic, all one knows is that everything is taken care of."
— Maria
You've really been just wonderful to work with in every way. It feels like we have someone knowledgeable and aware on our side that looks at all the angles and offers creative ideas and solutions.
— Paul and Tama
My wife and I needed to move away from NYC back in 2009, that was certain. Once we settled on Boulder as our new potential home, the search began for the necessary real estate personnel to make that dream a reality. As first time home buyers, my wife and I were very aware of our shortcomings and ignorances about the process (despite our efforts to educate ourselves to the contrary). As such, we needed competent, experienced, and patient real estate brokerage to help us choose and purchase the perfect home for us. After searching the Internet, my wife found Barbara and Leyla's contact information on the Goodacre Realty website. After reviewing their credentials, we conducted a phone interview with these two dynamic ladies and the connection was instant and organic. From the very beginning and all throughout the process, Barbara and Leyla's expertise, extensive knowledge of Boulder and the Front Range, calm and caring manner, and reassuring sincerity became the foundation for a well-informed and pleasurable home-buying experience. We closed on the perfect slice of Boulder last June and now, seven months later, we really couldn't be happier. We've since become good friends with Barbara and Leyla and their families and they have continued to ensure our transition to this amazing little town is still going smoothly. I would highly recommend the team of Hyde and Steele for any and all real estate needs in the Boulder area…I can almost guarantee you will be more than satisfied. You'll be home.
— Parker and Jenny
In my 30 plus years of practice as a lawyer representing clients in real estate matters, it has been my experience with many real estate brokers that they often feel that their work is done when a contract is signed. Leyla Steele takes the proper approach of recognizing that her work is not done until the transaction has closed. She was invaluable in assisting me with the many issues which invariably come up when the necessary investigations of the property are done. For example, Leyla assisted with all the inspections, both of my client and of experts hired to assess the property's condition, for arranging radon mitigation testing and treatment, for checking on building permits to confirm that prior additions to the property were properly permitted and performed, and by coordinating appropriate contract addendums when dictated to resolve any issues which may arise prior to closing. It was a pleasure for me to deal with a true professional and I would highly recommend her services and those of her firm for any real estate transaction.
— Sincerely, James V. Stewart, Esq.
When I put my Boulder house on the market last spring, I felt at a disadvantage, because I live out of town, in Santa Fe, and was unable to come to Boulder because of ill health. I needn't have worried. Leyla Steele, my realtor, referred to me by a mutual friend, handled the entire transaction brilliantly. It became complicated at several points, because of a prospective buyer dropping out and another one discovering structural problems with the house that we had not anticipated, Leyla was present and capable at all crises. I especially appreciated that she emailed me everything I would need to sign and cooperated with my wish to FAX back the documents rather than to sign them on email. In this regard, I felt that she catered to my needs. She maintained a calm and capable attitude at every step along the way. I would not hesitate to recommend her as a realtor.
— Sincerely, Betty K.
Leyla and Barbara are an exceptional team.  Their knowledge and attention to every detail sets them apart.  They worked on our behalf and as our advocates every step of the way.  It was clear that their goal in working with us was to find the right house for us and they took great pride in doing just that. They worked tirelessly every step of the way, from looking at houses, to putting in an offer, to closing.  We refer our friends and family to Barbara and Leyla and recommend them without reservation.  Now that we have worked with Leyla and Barbara we would not use anyone else!
— Amy
Barbara and Leyla were terrific guides through Boulder real estate and helped us quickly focus among our options. They were particularly supportive once we had an accepted offer. They really know the nuances of financing, appraising, inspecting, city codes, and neighborhood covenants. In a difficult and ever-changing market, we really appreciated — and benefited from — their expertise and their meticulous and thorough attention to detail.
— Peter and Meredith
I will say that I am lucky to have you two.  You are both hard working, extremely professional, smart and intuitive, kind, etc. etc. and know real estate and the market.  I appreciate working with you and all your hard work.  Thank you!!!
— Jody