What We Do and How We Work
We Are Experts In
Value
Timing
and Energy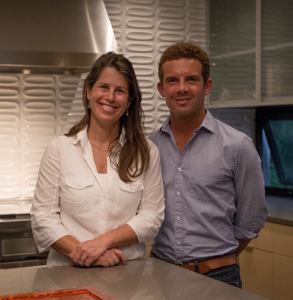 One of our specialties is RELOCATION.
Whether moving from California or within Boulder, we will orchestrate a perfect exchange of homes based on the ultimate times to buy and sell and finessing the delicate, often quick pace of the Boulder market. We always are aware of several homes that have not hit the market yet, and if they are a match for you, we have gained a lot of respect for brokering deals that make both buyer and seller happy.
• Unparalleled knowledge of the local market
Leyla and Zach will leave no stone unturned in finding the right property for their Buyers, whether it is currently listed or not. Their market knowledge is also a tremendous asset to her Sellers, resulting in her listings selling in weeks (not months), often with multiple offers and for close to asking price. With their fingers on the pulse of supply and demand, Leyla and Zach offer both Buyers and Sellers valuable and precise insights in this dynamic market.
• Luxury Property
The high end Boulder real estate market is defined by properties selling for $1M or more. In 2011, Leyla Steele sold the two most expensive, luxury homes in North Boulder, which sold for around $3M. Amongst other esteemed agents, she had the highest percentage of $1m+ sales in the City of Boulder. In 2012, joined by her business partner, Zach Zeldner, a top producer and luxury home specialist, this trend has only become more pronounced – fifteen $1M+ properties sold in the past year to date. Their astounding success in the luxury property market results from excellent marketing, extensive networking, in-depth knowledge and appreciation of the $1M+ inventory, including properties that are both on AND off the market. By pro-actively interacting with luxury buyers, sellers, architects and builders, Zach and Leyla bring discerning resourcefulness to the process of buying and selling luxury property. If you are contemplating a purchase or sale of a luxury property in Boulder, including an older home in a notable location or on a large lot in Boulder, Leyla and Zach are prepared to be your informed and attentive guides and advocates.
• Value-based negotiation skills
As a Certified Negotiation Expert, Leyla successfully advocates for her clients in all negotiations. Because of her in-depth knowledge of the local market, Leyla excels in offering her clients a thorough understanding of value, which translates to confidence in negotiations.
• Relocation specialist
With many moves and properties bought and sold in her own personal life, Leyla Steele anticipates and understands the needs of her relocating clients. It is her specialty! She thrives on introducing Boulder to its newest residents. Be it a comprehensive tour of neighborhoods, architectural styles, information on schools, parks, businesses, athletic pursuits, call upon Leyla to answer all your questions, even the ones you did not know to ask.
• Marketing tools
With beautiful graphics and layout, well-written copy and professional photography, not to mention a beautiful website for each property, the Boulder Luxury Group team creates marketing materials that reflect the fine quality of the homes she represents for sale. This is only one of the reasons why their listings sell so quickly and for top dollar. Leyla and Zach also understands that in order to sell a home, it takes more than great internet and printed marketing – it takes a networking with other agents, knowing what buyers are looking for and proactively marketing her listings to buyers and agents.
• Great resources
Be it a building or environmental inspector, a radon mitigator, a property manager, or a lender who works miracles, Leyla and Zach have a network of experienced and knowledgeable professionals, the best in their respective fields, whom she calls upon to assist her clients. And if you are remodeling or building a new home, you can rely on the team to connect you with architects and builders, based on your needs and style.
Tireless, resourceful, energetic and dedicated to meeting the needs of her clients, and exceeding their expectations, Leyla Steele and her business partner, Zach Zeldner, offer a one-of-a-kind approach. If you want a Realtor who brings tireless commitment and far reaching knowledge and expertise to bear, as an advocate for you, then Leyla Steele and Zach Zeldner and their team are the real estate professionals to choose.